By default InfraNodus removes some auxiliary words in every language from the text before performing network analysis.
For example, in English you will have words like "the", "is", "doesn't", "a", "necessary", "really" removed from the graph.
If you would like to change or modify this default behavior, there are two options:
Option 1: Add your own stopwords
Go to InfraNodus > Settings and add your own list of stopwords that you would like to use. They would then be used in addition to the default list.
If you'd like only your stopwords to be deleted, check the Only remove the stopwords listed above field.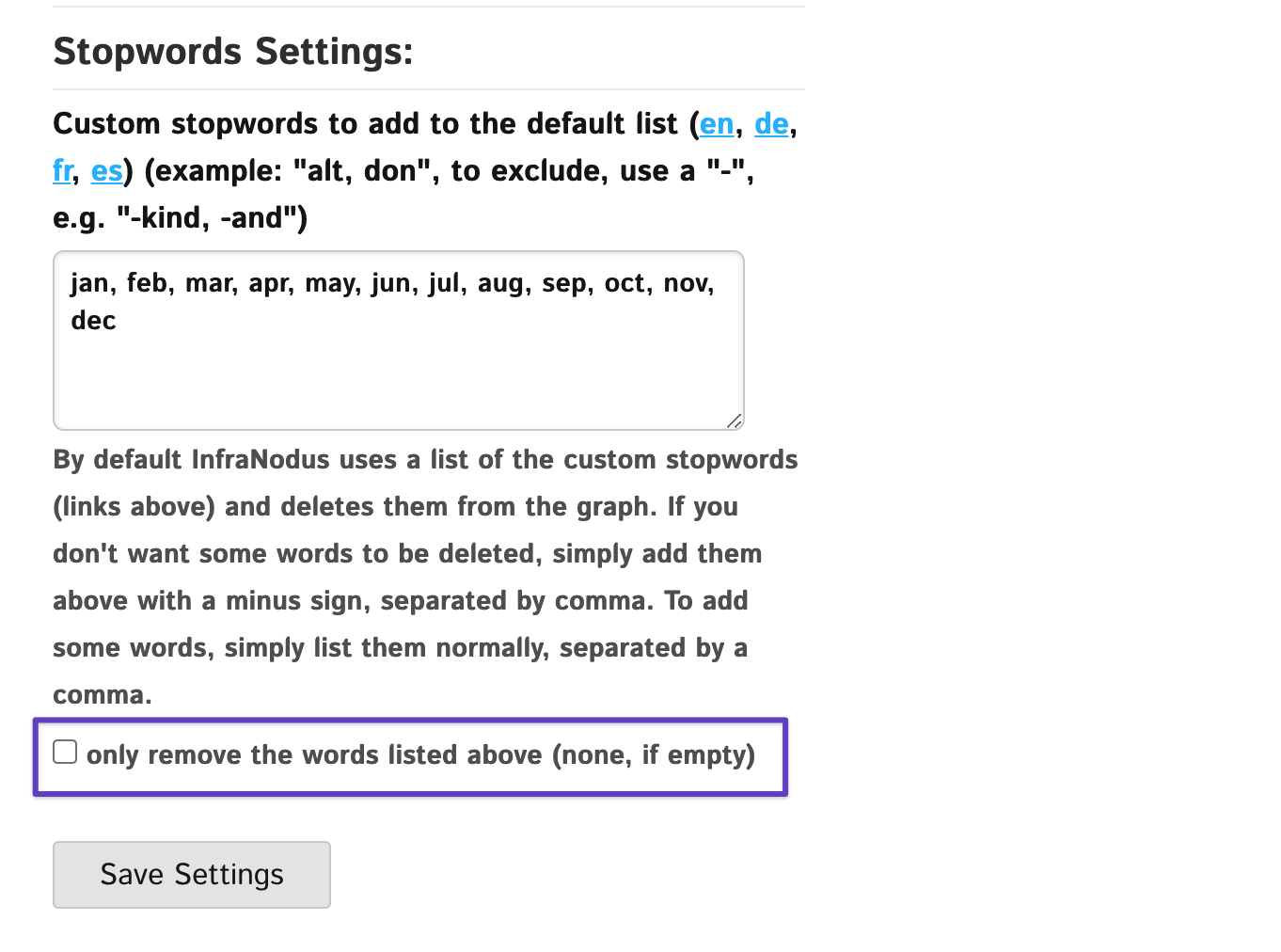 In the example above, you are adding "jan", "feb", "mar" and other words to the stopwords list, so they won't be analyzed and won't show up on the graph.
If you checked the "only remove the words listed above" field, then InfraNodus would skip its default stopwords list and only remove the words you list above.
Option 2: Do Not Delete Any Stopwords
There is also an option not to remove any stopwords at all. In this case, just leave the stopwords list empty and check the "only remove the words listed above" box.
In that case, as the stopwords list now is empty, InfraNodus will not remove any stopwords and they will all show up on the graph.