Using InfraNodus you can visualize and analyze your Evenote notes to get new ideas. Here's how it works:
Step 1: Log in InfraNodus and go to the Evernote app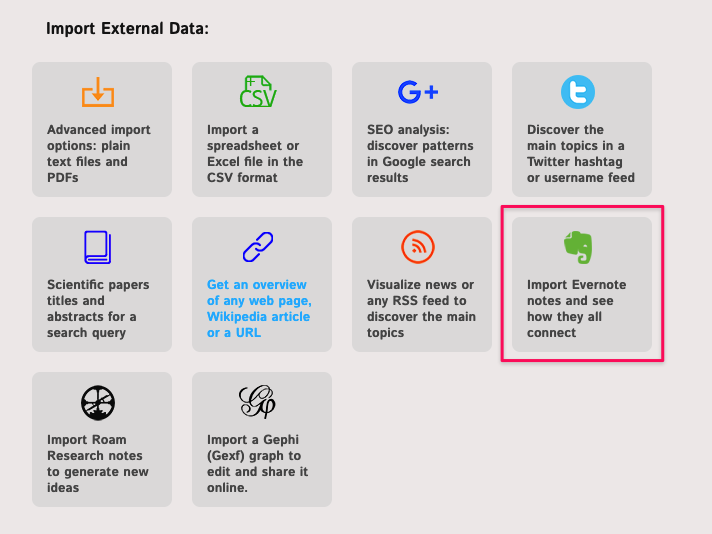 Step 2: Authorize your Evernote account and choose the notebook you'd like to import. If you want to include the notes' titles into the graph, leave the default settings. Otherwise, choose to treat the Notes' titles as the standard words: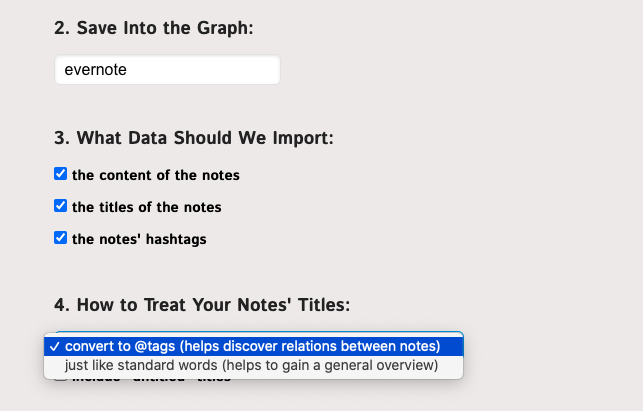 For the first time, leave the rest of the settings default. Later, you can play around with different settings to, for example, only import the hashtags or to exclude the hashtags.
Step 3: As a result, you'll have a visualization of all your notes and their connections: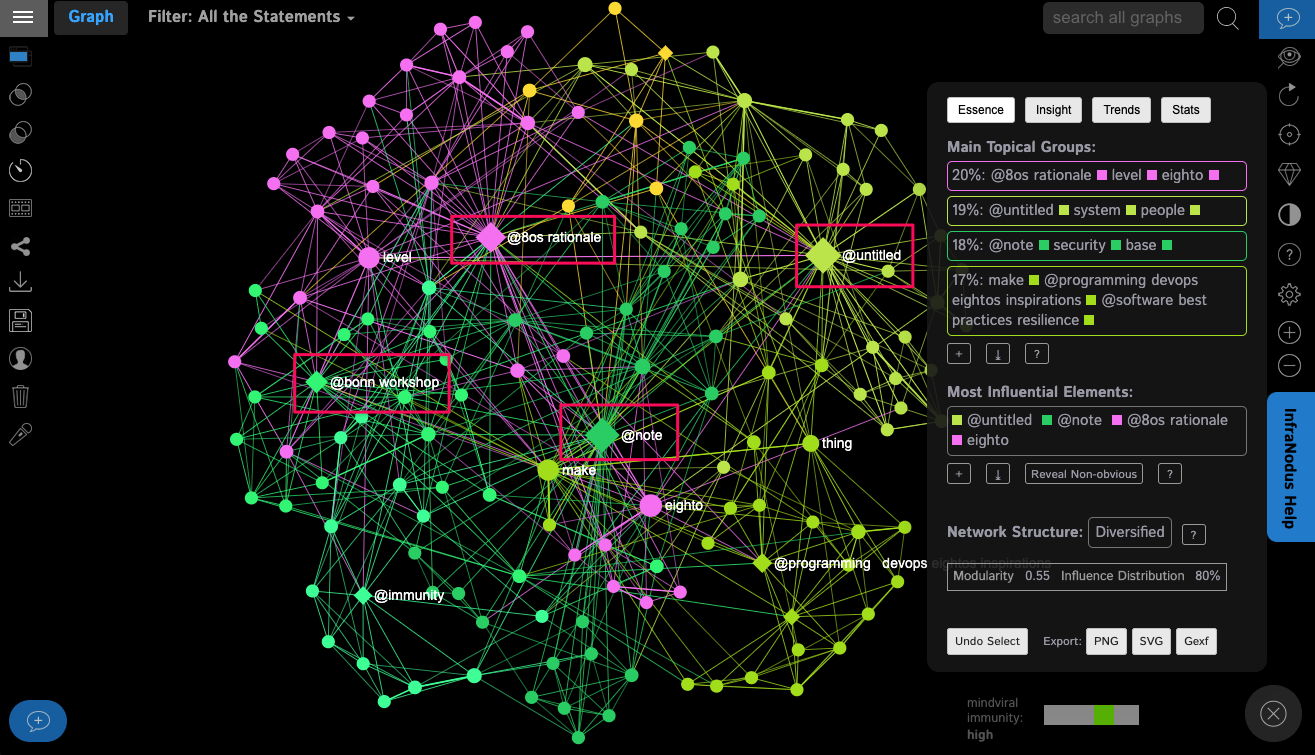 Step 4: If you want to exclude the notes' titles from the graph and only see the content, choose the filter function and select View All Content, Except Mentions / Categories: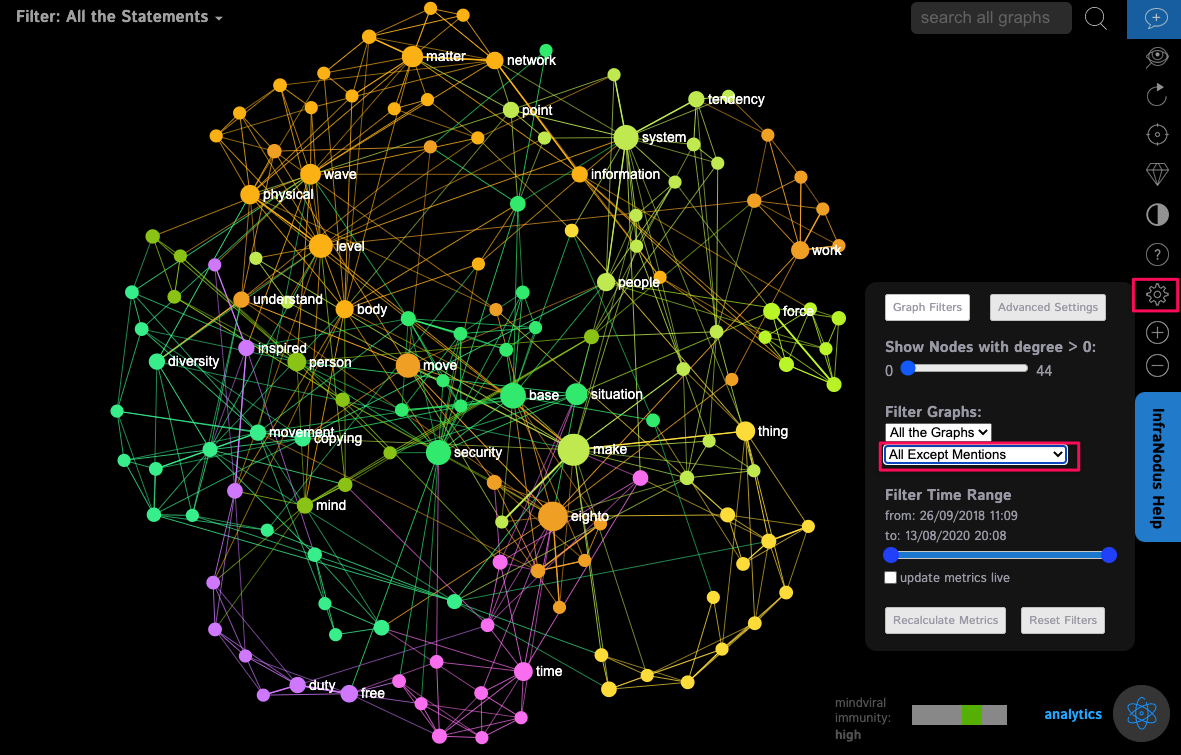 Step 5: Use the Analytics Panel to see the main topics (the Essence tab).
Step 6: Use the Analytics Panel > Insight Tab to discover the new interesting ideas using the structural gaps. Click Filter > Statements to Link to see which two notes you could link together (with a research question or new thought) to generate a new idea.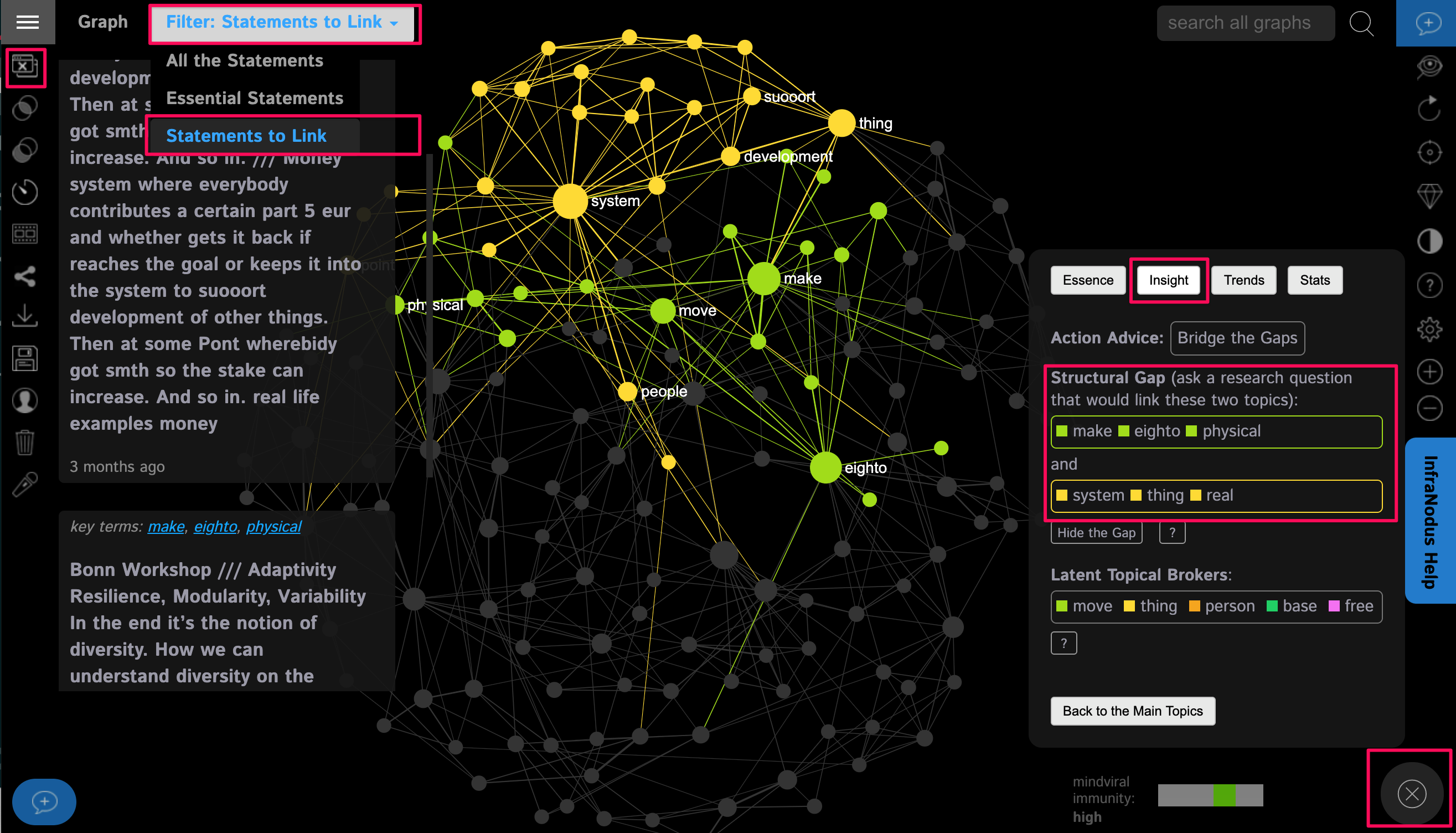 Note: If you feel that the graph is a bit overloaded, try to import the notebook again but without the notes' titles, content only (see previous Step 2). This way you don't see the connections between the notes but only their content. It can be more interesting to generate insights this way.
Step 7: Try to sometimes delete the nodes from the graph to see what's hiding behind them. To delete the nodes, click them on the graph and then click the trash button at the top right: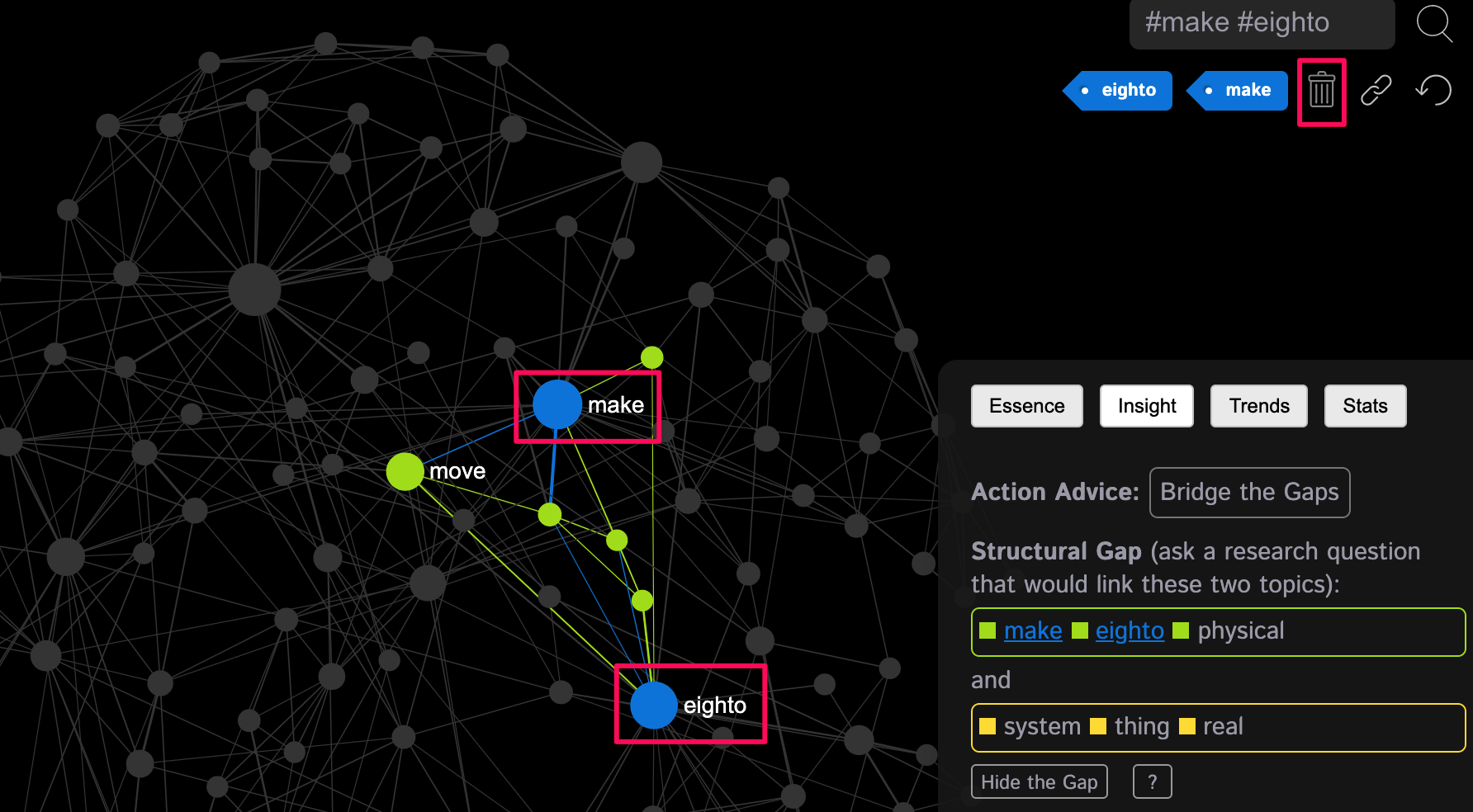 Step 8: Every time you delete a node, there's a new structural gap advice recommendation in the Insight Panel, so you can use it iteratively.