You can use InfraNodus to see a visual synthesis of your top graphs. Simply go to the main menu and click "Top Graphs Synthesis".
You will then see the graphs that contain the highest number of relevant terms and the connections between the different texts that you've added into InfraNodus: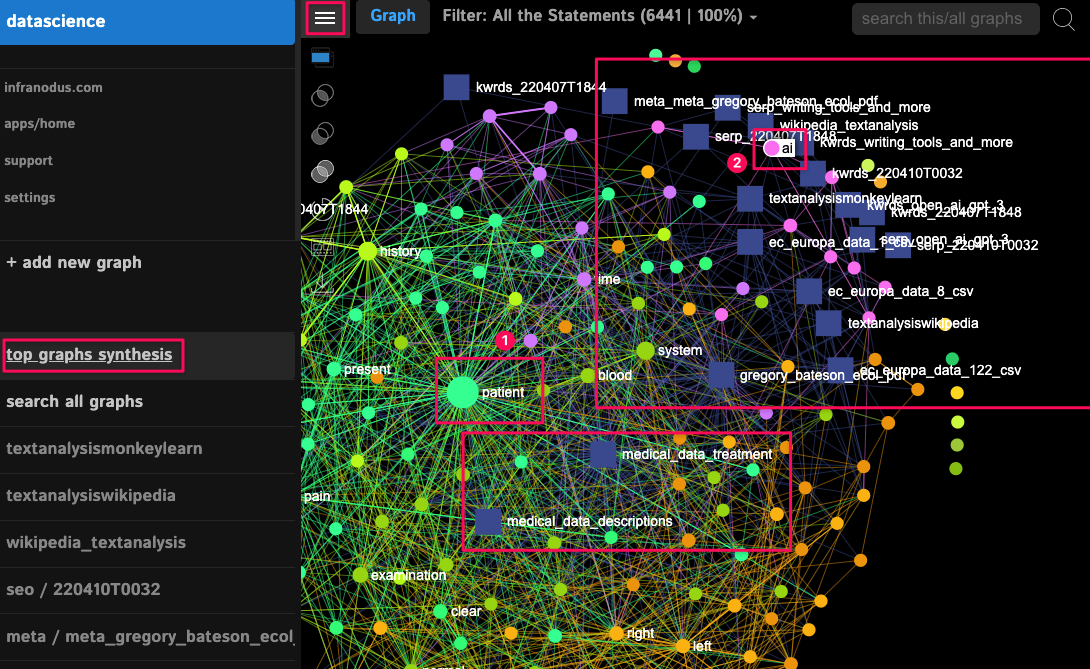 The circle nodes show the distinct concepts.
The square nodes show the context graphs.
As you can see, this particular user has a lot of data on the term "patient" (in context graphs "medical data treatment" and "medical data description"). However, it has also a separate cluster of terms on "ai" and "data" at the top right, where we can discover a cluster of graphs that are more related to those latter contexts.
Double click the square context graph nodes to jump into the context that you're interested in.