There are two ways to rename a graph or a context in InfraNodus.
In both cases, you need to
Step 1: Open the top menu (right top corner).
Step 2: Then choose the graph you want to rename by hovering over it. You will see the edit button. Click it, enter a new name, and then click Save: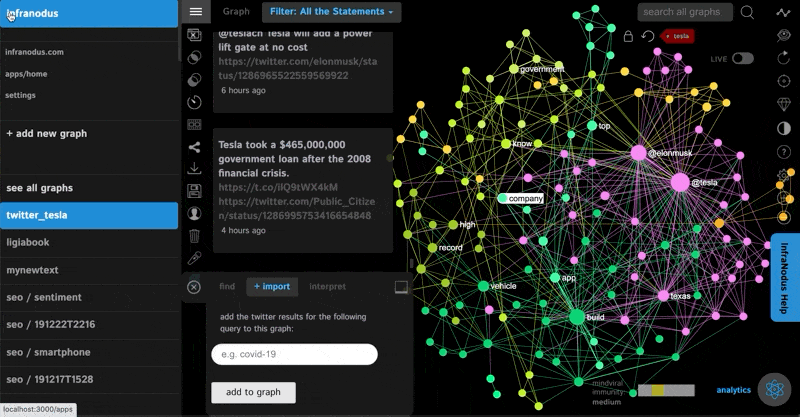 Step 3: Some graphs can only be edited when you have loaded them (SEO and Meta types). In this case, once the graph is opened, click the menu again and then click on the name of the graph (highlighted in blue) and then Enter or the Edit icon:

Please, avoid using special symbols and spaces in the names of the graphs. Instead of spaces you can use under_scores.
Keep in mind that when you are renaming the SEO or the Meta (interpret) graphs, all the graphs get renamed, including the ones that SEO and Meta graphs are referring to.