Every time you pay for a subscription you get an invoice per email automatically (as an attachment).
You can also access all your invoices using the subscription portal. Please, note, that it uses a different account than your main InfraNodus account, so you will need a different password to access it.
To Manage Your Subscription and Access Your Invoices:
Step 1: Open the Subscriptions Page
If you are already logged in, go to the Settings page — https://infranodus.com/subscription — and then click the button to "Log In the Subscription Portal".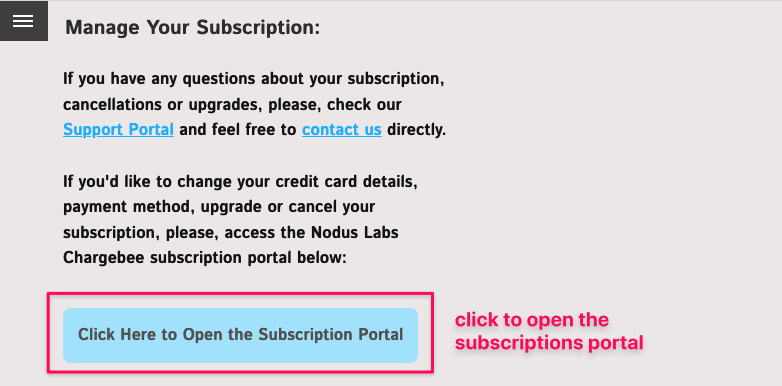 If you are logged out, go to the Login page https://infranodus.com/login and at the bottom of the login page you'll see a link to manage your subscription: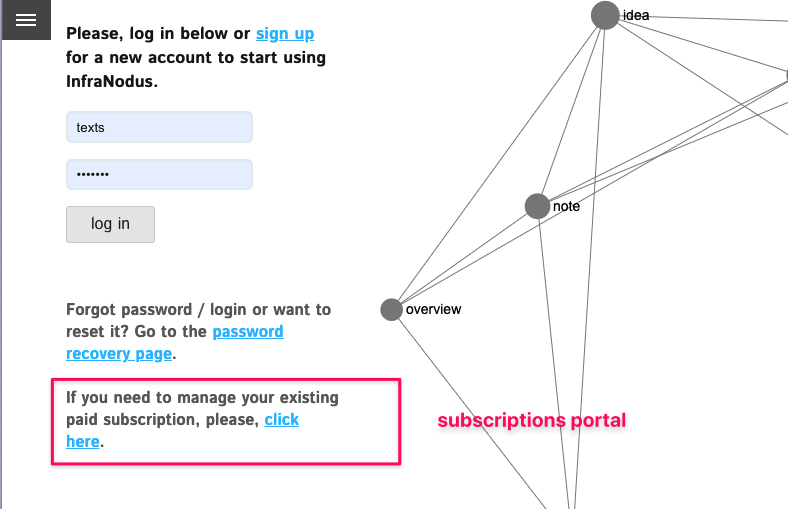 Step 2: Log in the Subscriptions Portal
You'll need to log in separately by providing your e-mail. You will then receive a one-time password which you can use to log in.
Step 3: Choose Your Account and to "Billing History" — there you can view all your invoices and download them