You can use text network graph to find an excerpt inside the text, which is relevant for your research. In order to do that:
---
Open a graph. For example, the graph of Obama's inauguration speech in 2013.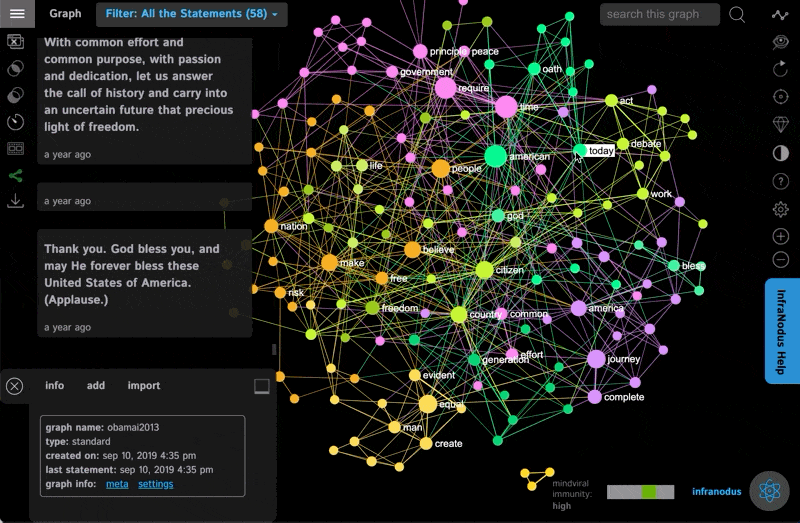 ---
Click on the nodes you find relevant on the graph itself.
You can also use the Find function at the top right side of the screen.
If you can't see the text excerpts, click the Show Statements icon in the left menu.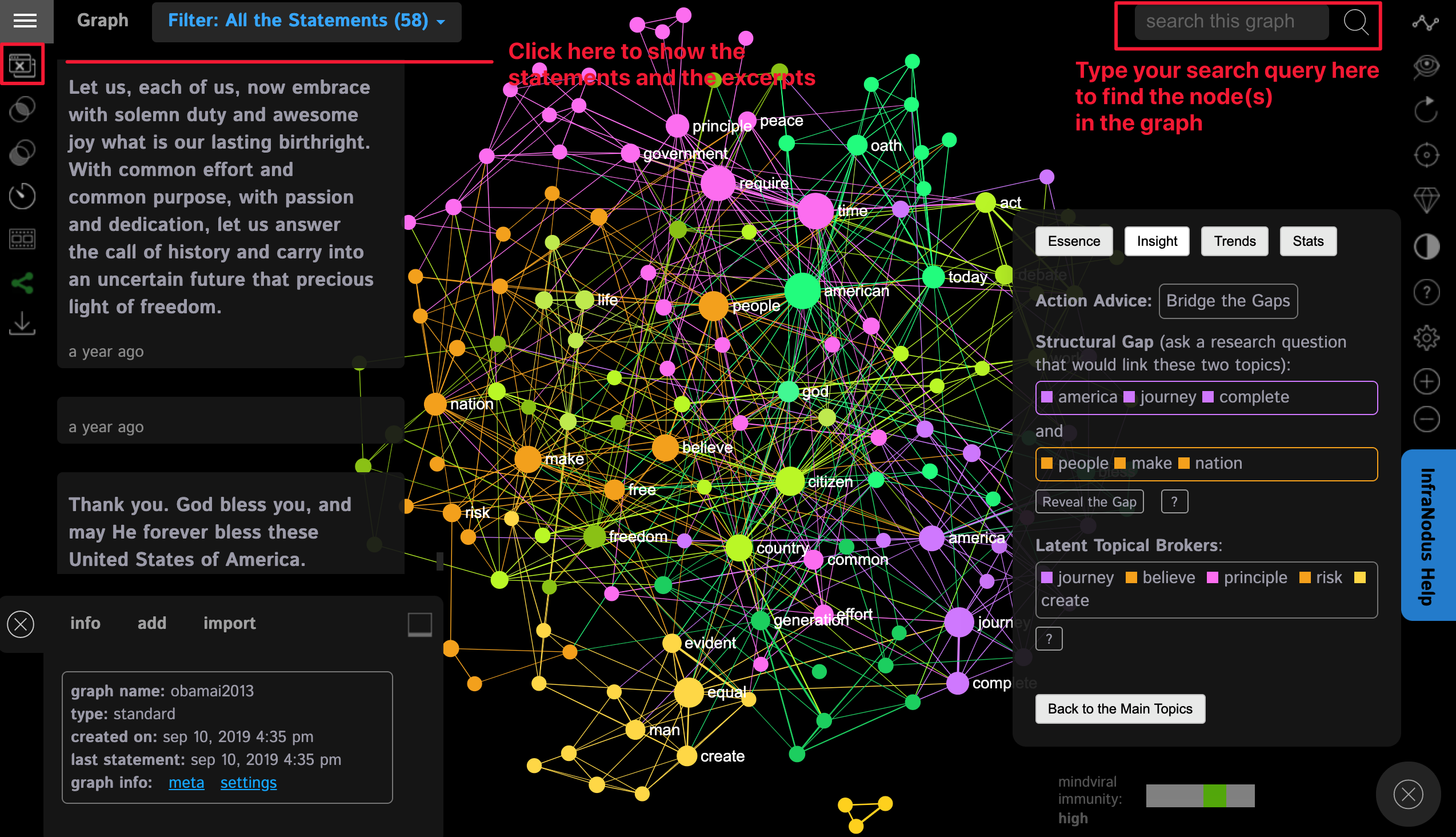 ---
InfraNodus will find the most relevant excerpt of the text that contains all of the terms you selected, offering you an extra efficient search function, not only because you can search for several terms at once, but also because you know what to search for beforehand.

---
To clear and make a new search, click the Undo button next to the blue selection tags at the top of the screen. You can also click the selected nodes one by one to remove the selection.