Using InfraNodus, you can identify serendipitous ideas within any discourse.
In order to do that, just click the Statements Filter > Serendipitous link at the top left. InfraNodus will then extract two statements from this text that are relevant to the discourse but are not so well connected: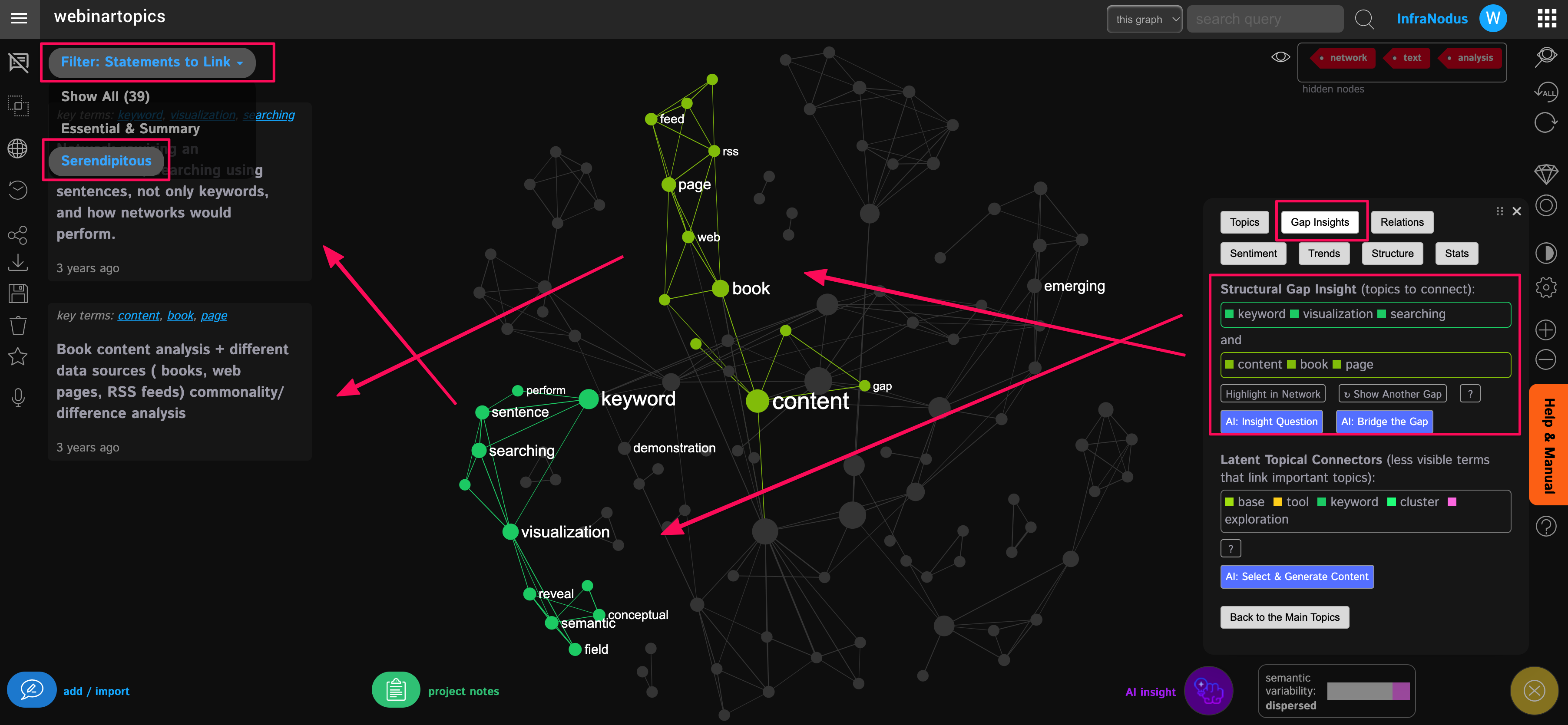 They are based on the structural gaps detected in the discourse: the clusters of topics that could be better connected. We retrieve those topics and then find the statements that have the highest concentration of those topics and show them on the left.
You can then think of a connection between those ideas to link them in an interesting way.
You can also use the AI button in the Gap Insights panel to generate an interesting research question or an idea that would link them together.