If you have a mind map created using another tool, you can import it into InfraNodus to gain a different perspective on it.
Some of the apps, like MindMup, allow you to add the notes to your mind map elements. You can then export those notes along with the mind map data and visualize it as a graph in InfraNodus.
This will help you see how the notes are connected, what are the main topical clusters that emerge, and what are the structural gaps — which you can bridge to generate new ideas.
Here's a short explanation of how it works:
Step 1: Create Your Mind Map
You can use an app like MindMup to create the mind map and to add different notes to it. (as far as we know it's the only mindmapping app that allows exporting the comments you made to the nodes - you can see the full list of mind mapping apps here)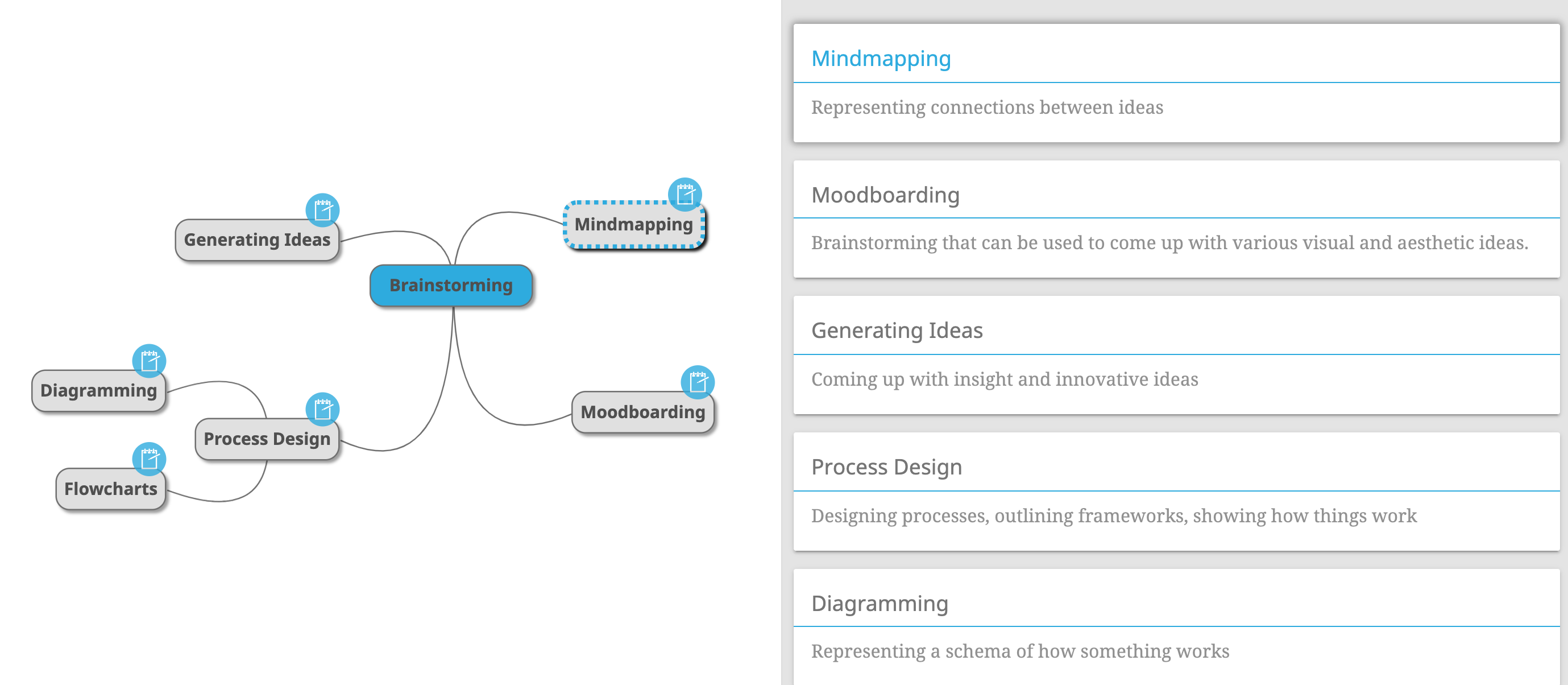 Step 2: Export Your MindMup Mind Map
Once the mind map and the notes are ready go to File > Download > Notes in MindMup and choose "text/markdown" and also to have the node titles added into the export.
Step 3: Import the Mind Map into InfraNodus to Visuailze it as a Text Network Graph
The next step is to import it into InfraNodus by simply copying and pasting the data or adding the text file you saved.
Note, that if you want the titles of your MindMup nodes to appear as the nodes in InfraNodus you need to do search and replace to change "# " to "@" and remove the spacing between the nodes and the text that follows.
You will also need to set up a different logic for treating the @mentions: removing them but adding them into the graph connected to all other nodes as shown on the screenshot below: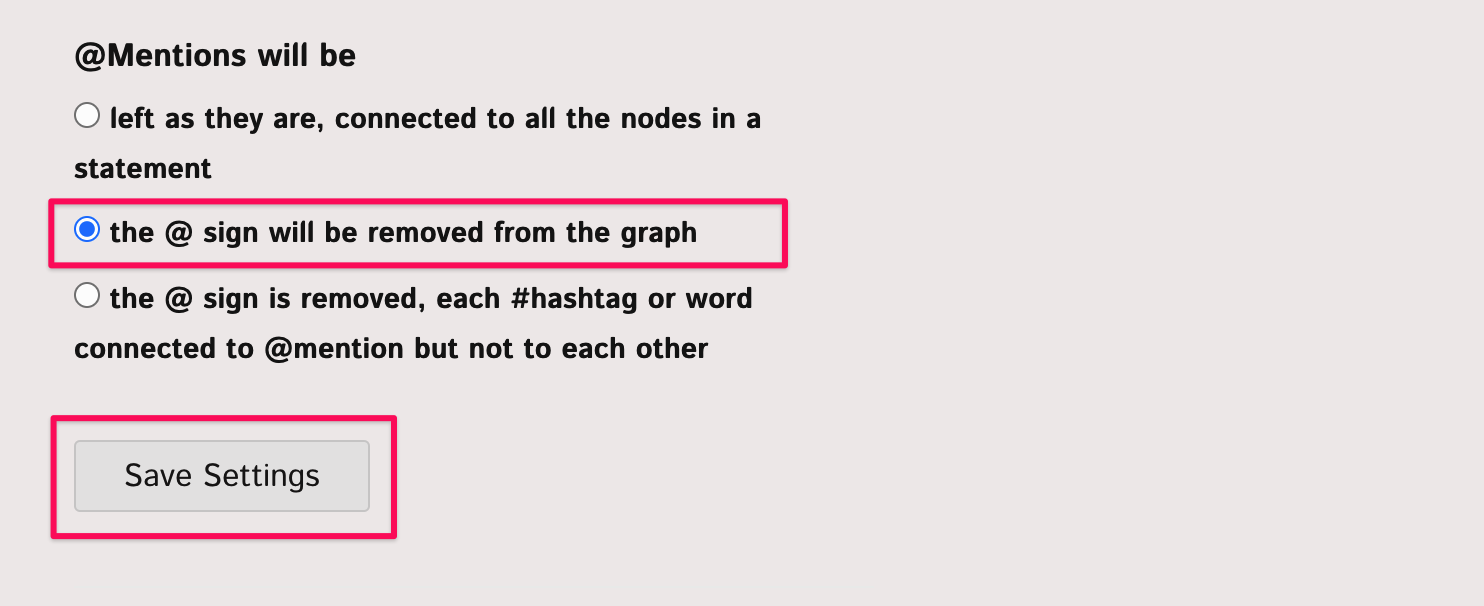 Step 4: Explore the Graph using InfraNodus
Finally, you can explore the graph using the visualization, find some interesting patterns within, use the Analytics panel to reveal the most important topical clusters and terms, use the Insight panel to find the structural gaps within.
Check out more on How to Read and Interpret Text Network Graphs in our help center.