When you edit your statements in InfraNodus, you can add tags to them, so you can filter them after.
This can be useful if you would like to have several different dimensions on data in one graph, so that you can later compare the graph visualization and parameters for each set of filters.
1. Adding the Statements with Tags in Real Time
For example, if you are writing a personal diary using InfraNodus, some of the statements you write might have the "positive" tag and some can have the "negative" tags.
1. To add the tags, use the Editor > Tags menu: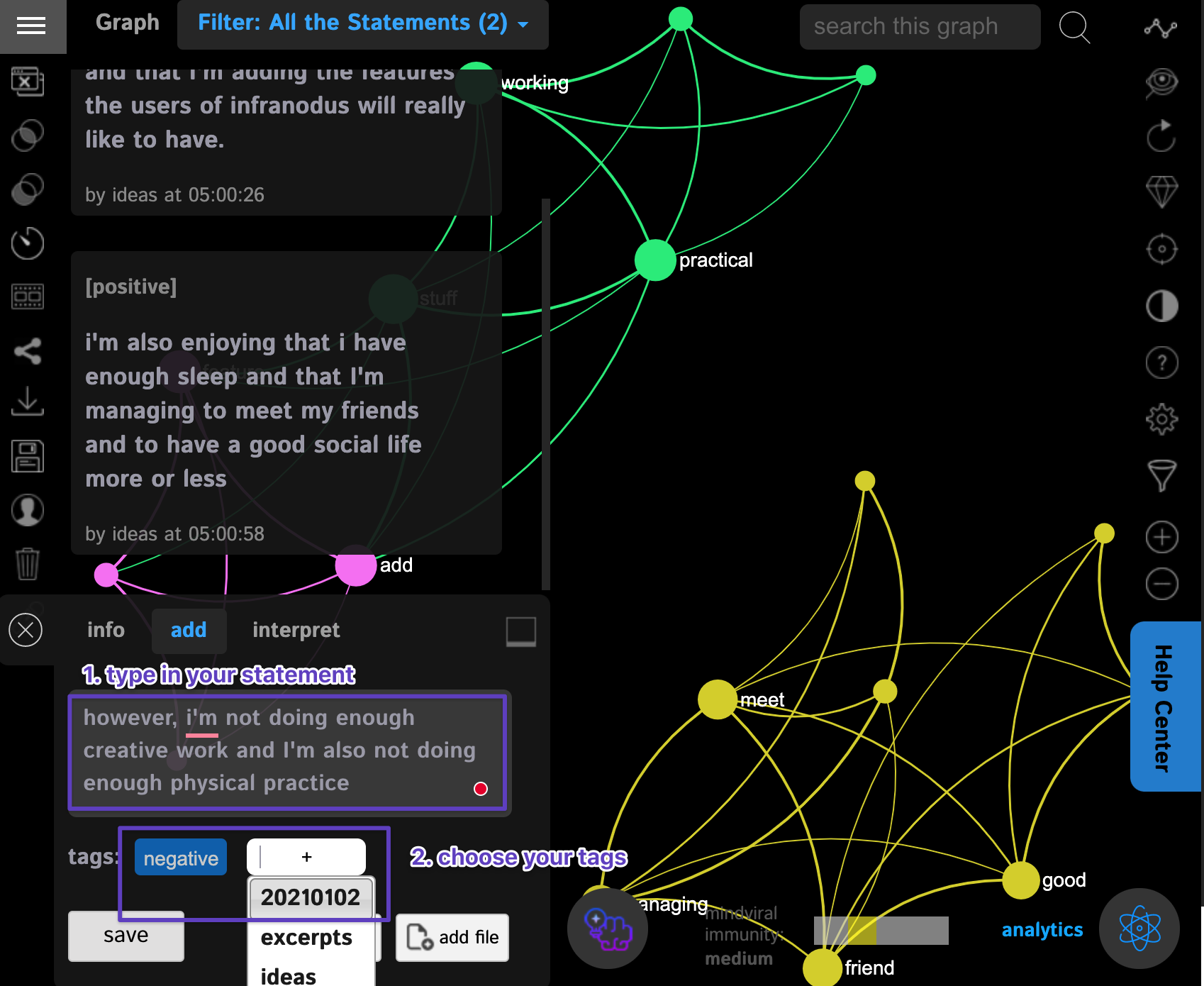 2. Once you have added a few statements, you can filter the graphs based on the tag you choose: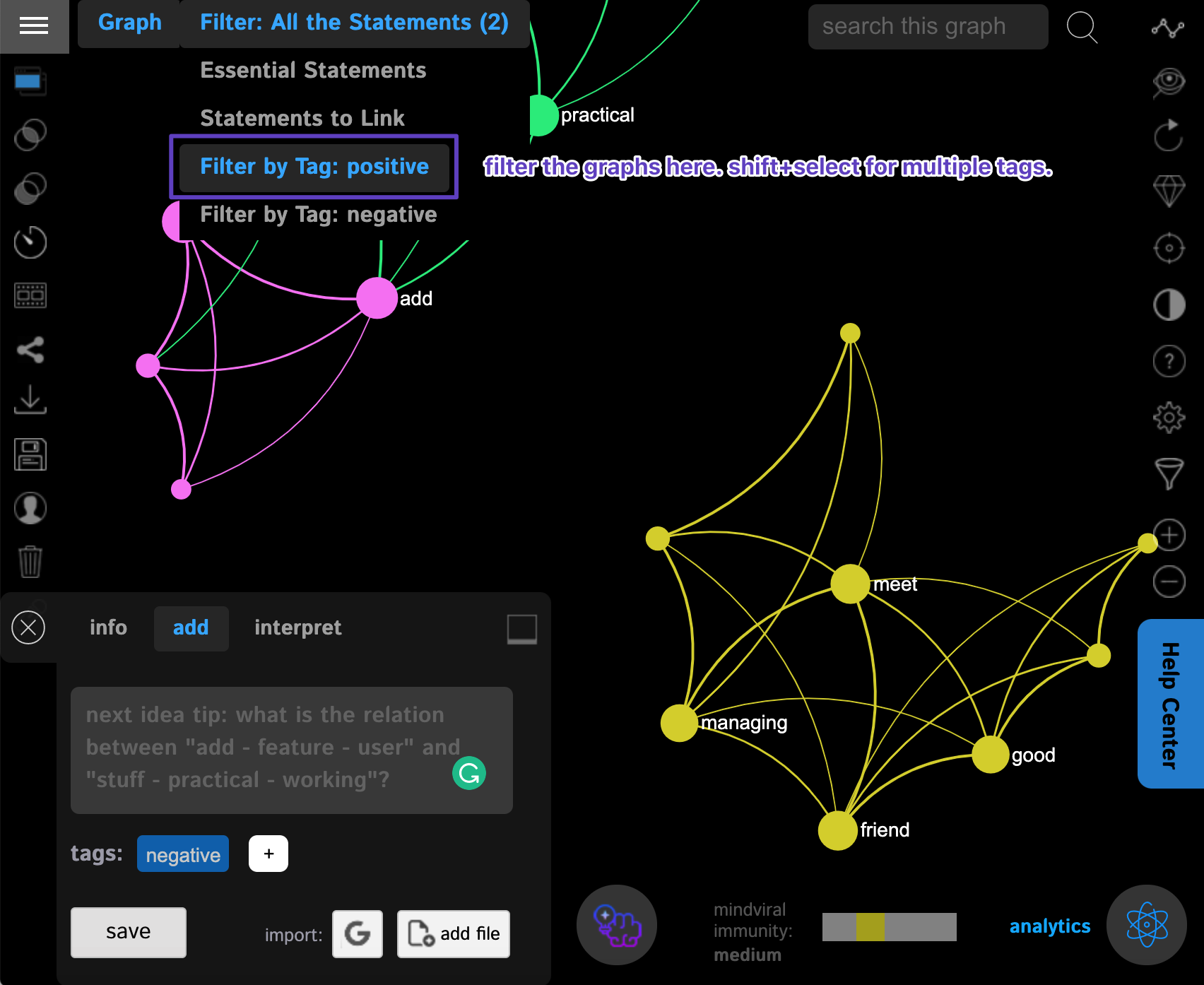 Check out how this works: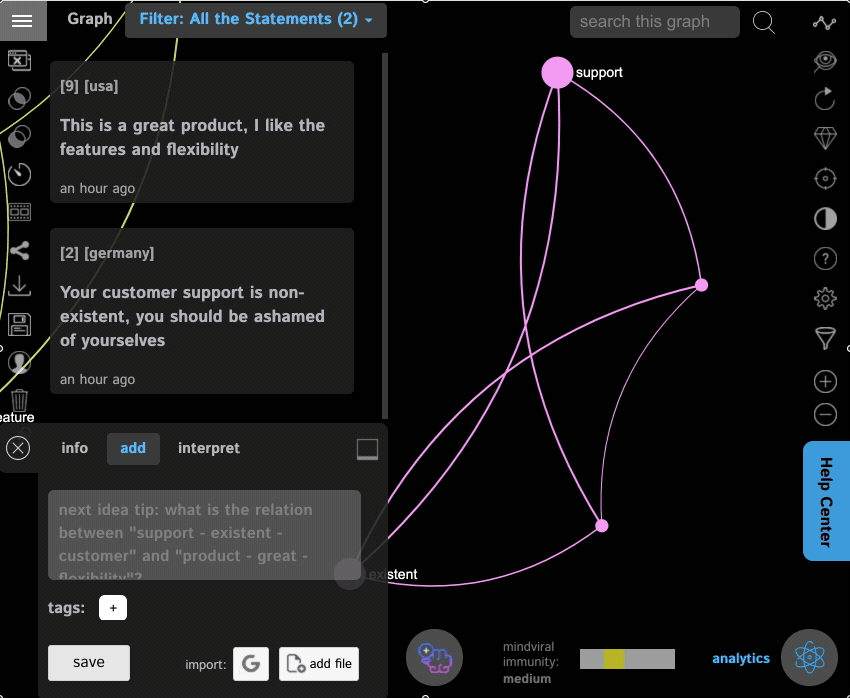 2. Adding the Statements with Tags in Bulk (using CSV import)
If you have a data set where some statements are tagged, you can import them using the CSV spreadsheet import feature of InfraNodus.
Step 1: Save the file as a CSV spreasheet where in one column you have the data (e.g. customer reviews) and in the other column you have a sentiment (e.g. the customer's rating):

Step 2: Then import this file using InfraNodus CSV Import App making sure you select "Review" column as the data to import and the "Rating" and "Country" columns as the category / tag column.
Step 3: You will then have all the values in the columns you choose to be used for tagging available in the filter panel: