InfraNodus can be used to get a better understanding of the context around your customers' feedback.
Most of the tools will simply provide you a positive / negative score or a tag cloud with the most frequently mentioned terms. This is not enough because you don't know the context and you can dig in the data and find the interesting patterns within.
InfraNodus survey analysis app can be used to reveal the most important aspects of your customers' feedback as well as the hidden latent topics inside. You can use it to know how to market your products and to reveal the gaps in demand or between the demand and supply.
Video Tutorial (2 minutes):
Step 1: Import Your Data
1. Prepare your data: InfraNodus works best with open survey questions. Export this data as a CSV file or open it in Excel.
2. Go to InfraNodus apps and open the Import File app (CSV).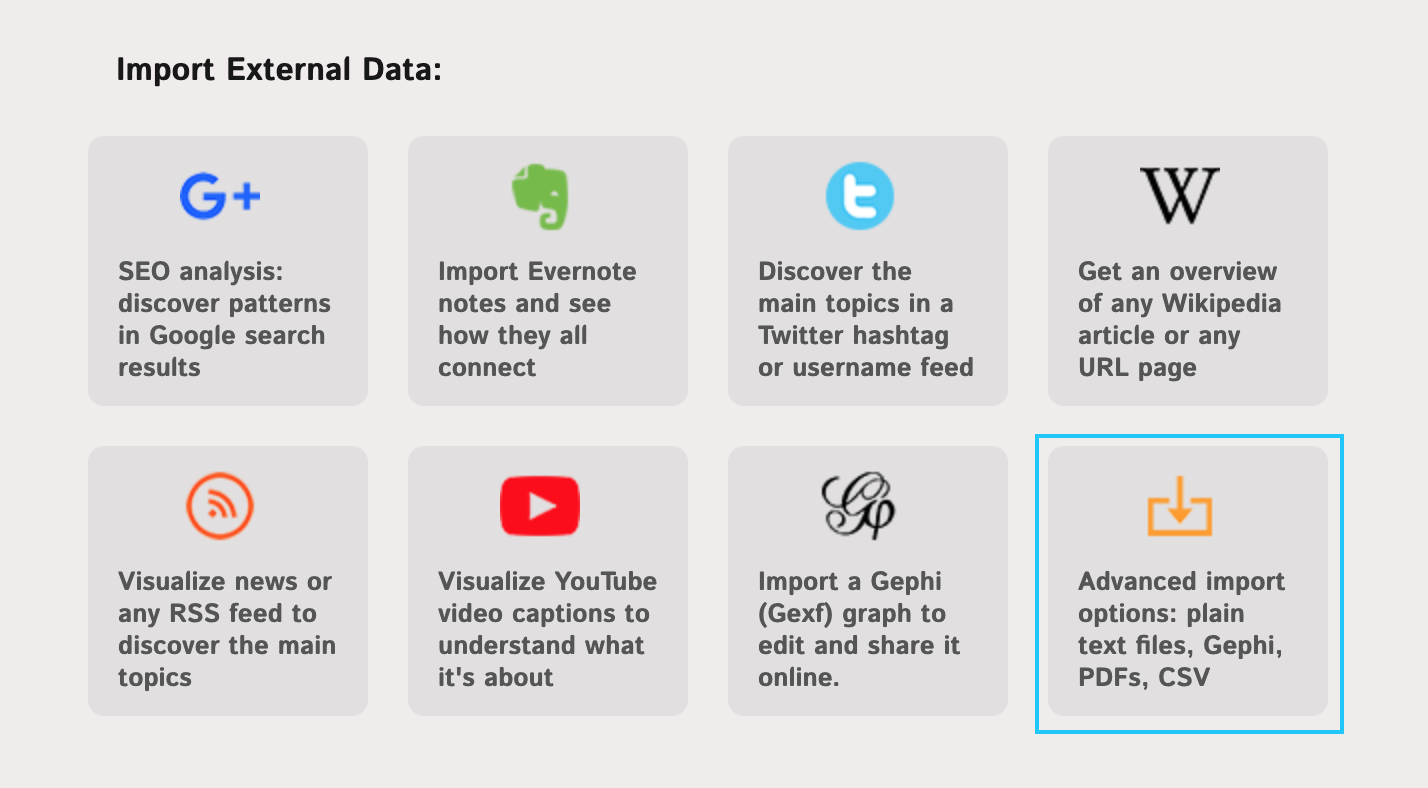 3. Choose the CSV file, upload it, you will see a preview: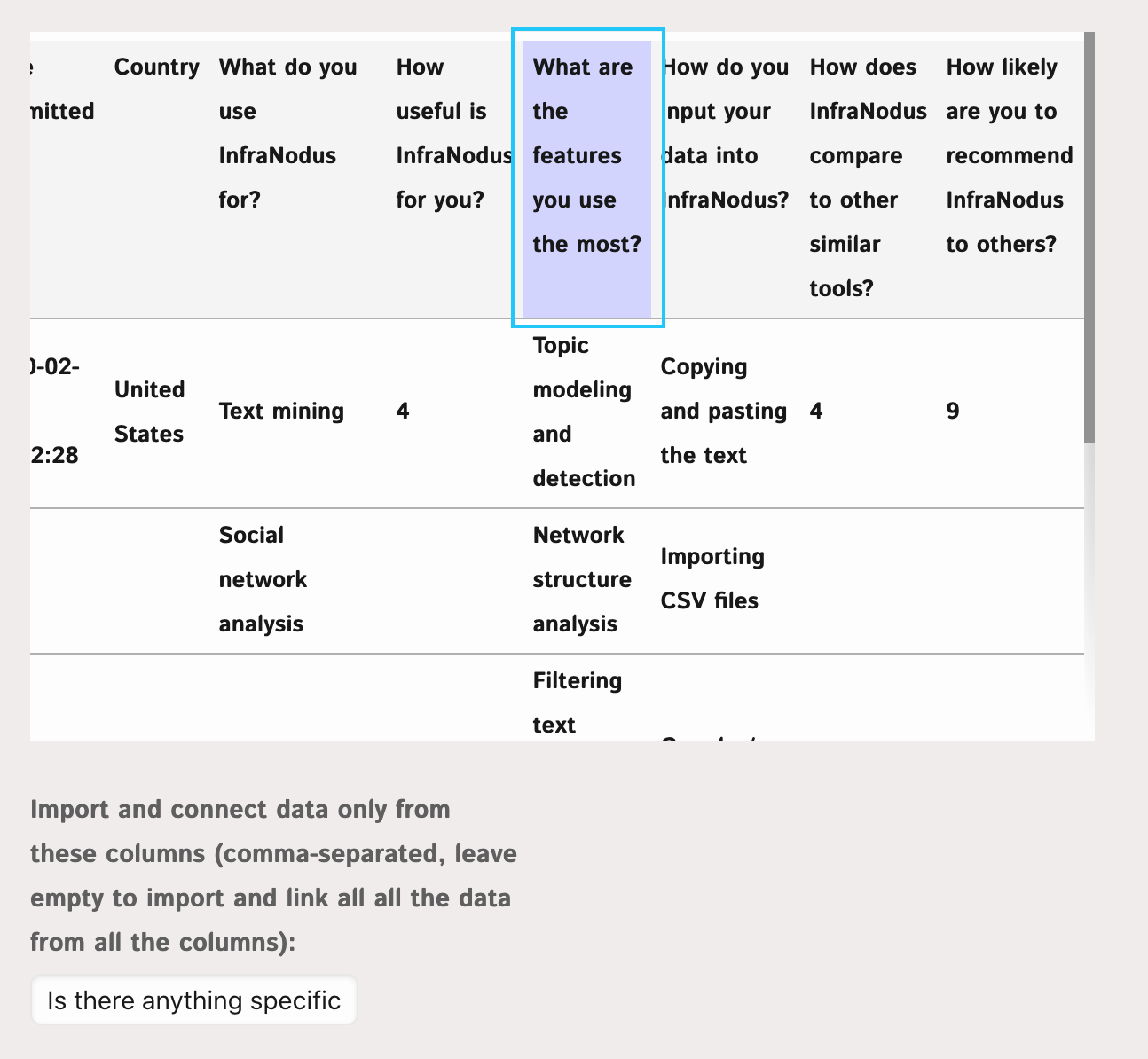 4. You can then choose one of the columns from which you will import the data. In this example, we choose one column with the Columns. If you don't choose any columns, all the data in the file will be imported and every row will be treated as a sequence of text to connect. If you choose two columns, then the data in each row of these columns will be connected.
5. You might want to add an additional dimension to your analysis. For instance, you may want to categorize the graph based on the data in one of the columns (could be the rating, so you can see the analysis for the low ratings separately from the high ratings. Or it could be another type of category. This you can specify in the category field:

Step 2: Analyze Your Data
5. Visualize the graph and then use the standard workflow to analyze the network graph
6. Take particular notice of the most relevant patterns shown on the graph and in the Analytics panel on the right (Topics, Most Influential Terms, etc). Then click the Insight panel to find the gaps and reveal the latent topics.
7. Filter your data based on the different categories in the top menu.
Read more about a Nodus Labs case study on sentiment analysis made with InfraNodus if you want to learn more.