Suppose you have a web page that is not ranking as high in the search results as your competitor's page. Using InfraNodus, you can visualize the content of your competitors' web page that is ranking higher than yours and see how it's different from your own web page, so that you know how you could improve it.
1. Import Your Competition's Web Page
Use the URL import app in InfraNodus to import your competitor's webpage(s). We recommend to start with one article only, so you can see the results.
You can either copy and paste the content of the article in the standard text editor app in InfraNodus or use the URL import app: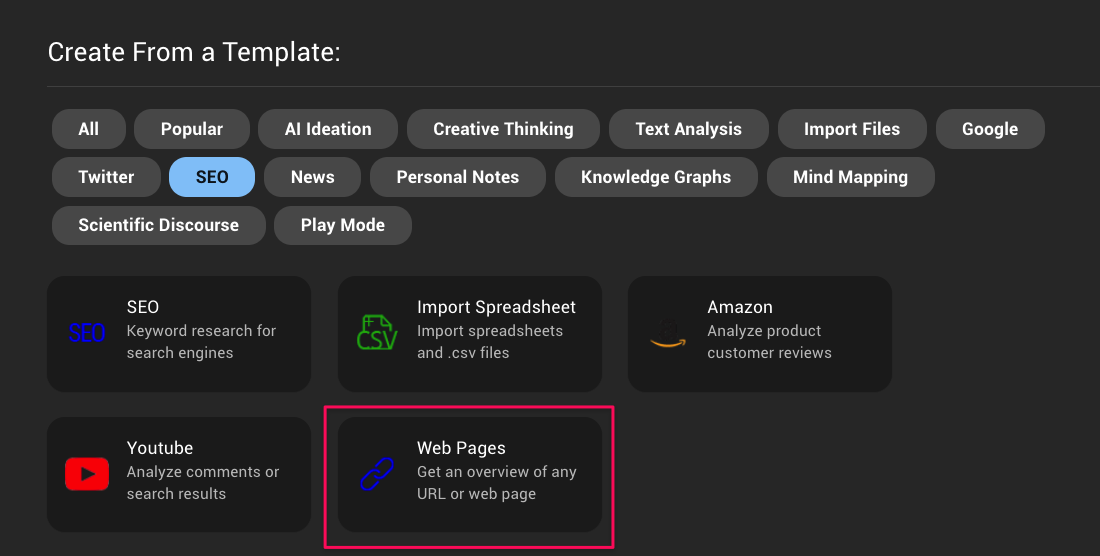 2. Get the Main Keywords from the Web Page
Once you imported the content, you can see the main keywords used in the article and also in which context they are being used: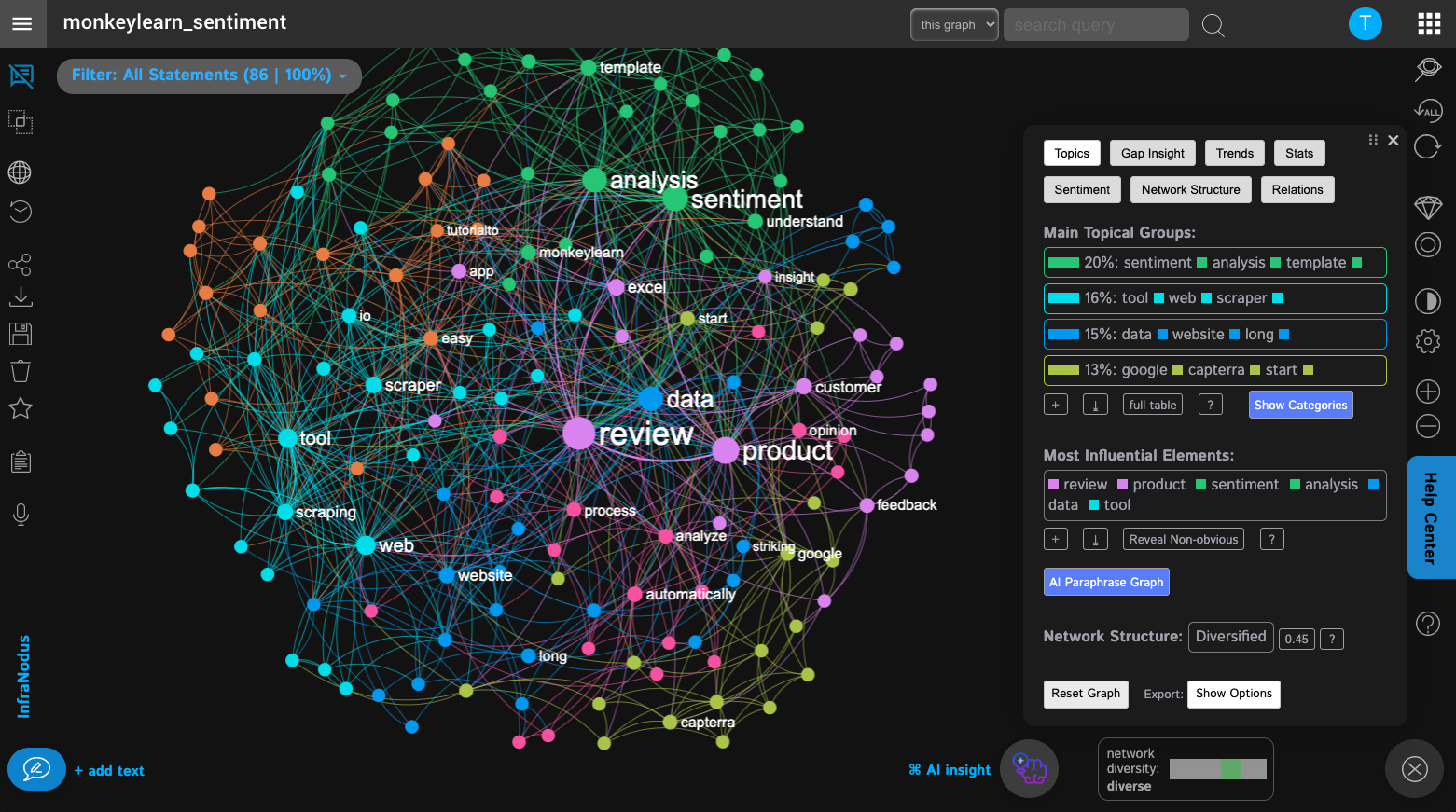 In this case, it's a blog post on sentiment analysis on MonkeyLearn's website, which ranks really high for "product review sentiment analysis" search query.
We can quickly see that the main topical clusters are:
• sentiment analysis
• product review
• web scraping tool
• data website
Let's now compare it to the graph of a page that we want to improve: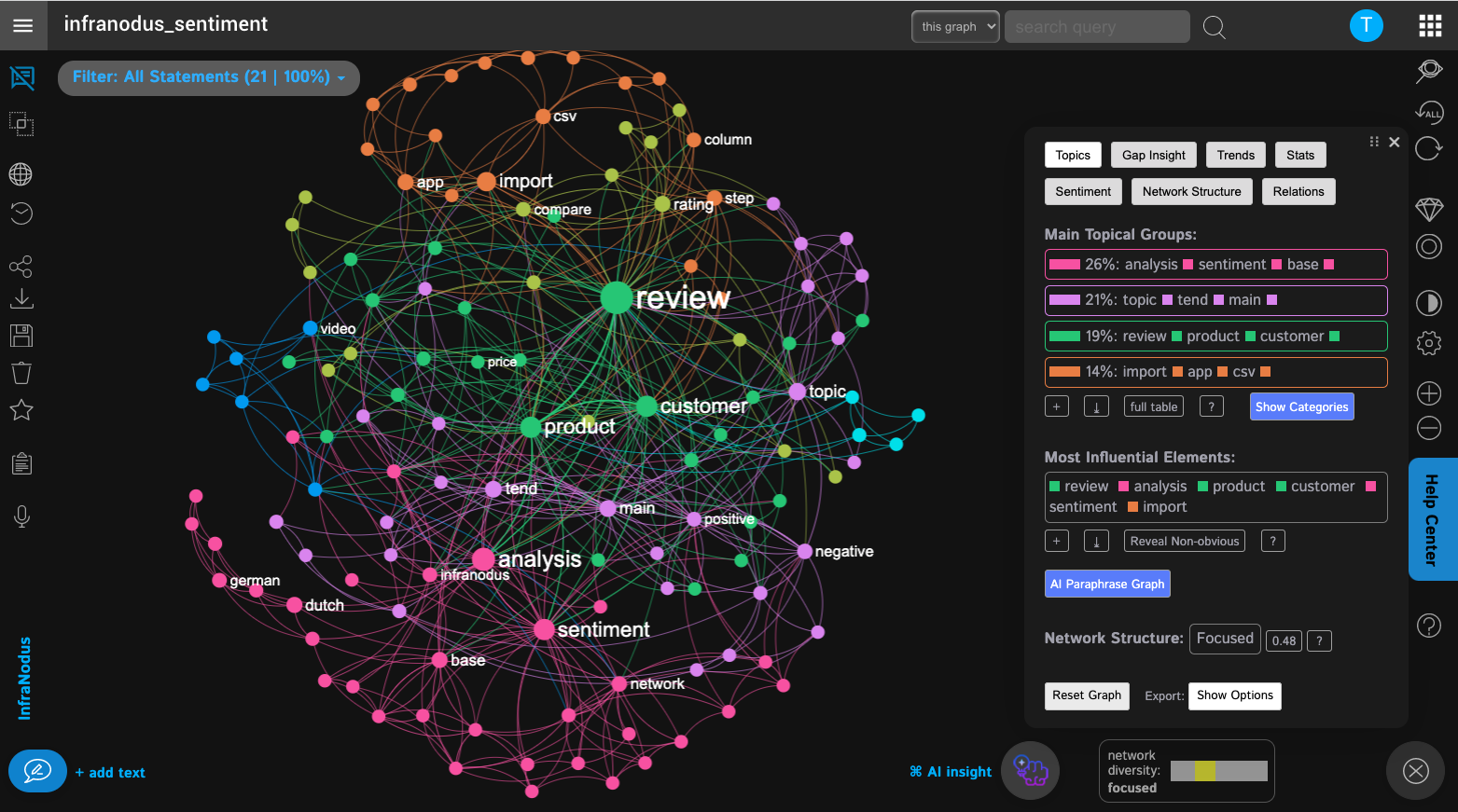 The main keyword clusters are similar, however, the structure is less diverse (see the Network Structure field in the Analytics tab).
Every topic is less specific and where it gets specific, it is more technical.
Also, the Stats panel in the Analytics shows the difference in the size of the article:


The first article is more than 2x bigger and has 2x more unique lemmas.
Google probably considers that the first article is more precise and provides a deeper insight on the topic.
3. Compare the Pages
You can use InfraNodus' build-in graph comparison system to compare the web pages and see what's present in the first one that is not present in the second. To do that, please, choose the second graph and then click the Graph Compare button and choose the graph to compare it to (the first one):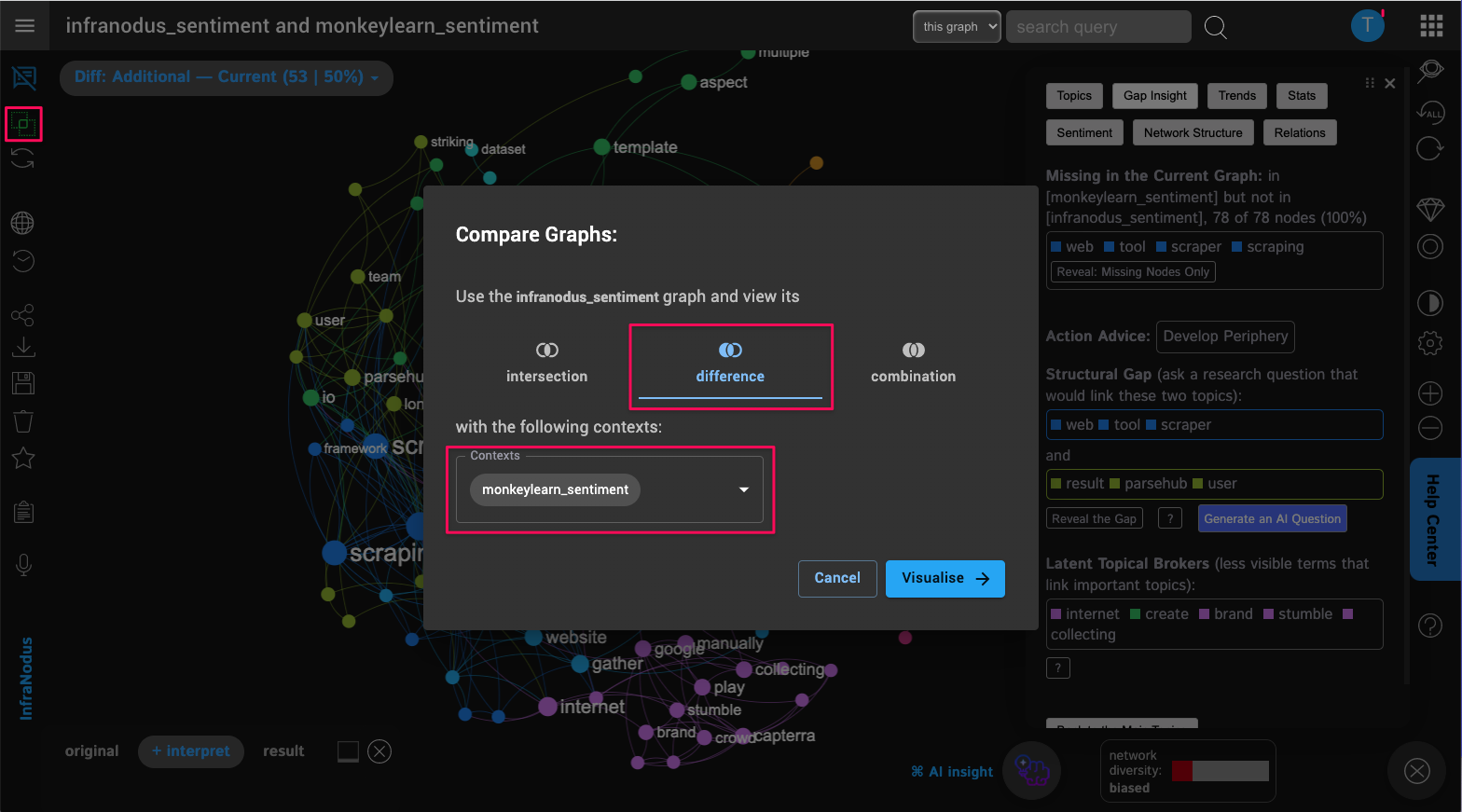 You will see as a result that the first page is talking about web scraping and how to get the review, providing a unique perspective, according to Google, on that subject and elaborating on it in great detail: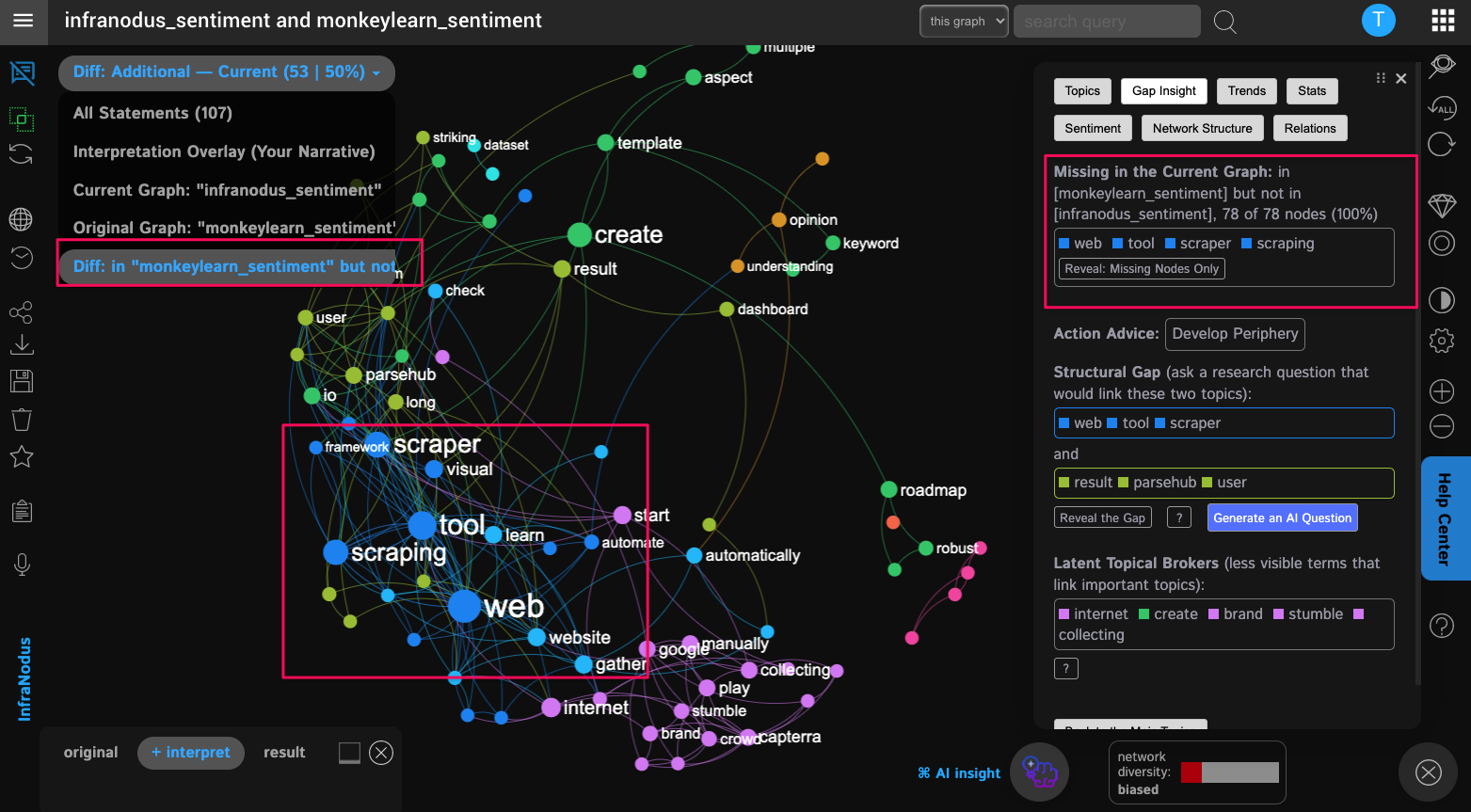 4. Actionable Insight
Now that we performed the analysis, we can provide the following recommendations to improve the second page, so that it gets to the top of the search results:
a) The main topical structure is good. However, each topic could be developed deeper with a richer use of vocabulary
b) The article is probably too short. Increase the length of the article.
c) Provide some more information on gathering product reviews (web scraping, import options) to increase its relevance on the page
d) Use the keywords in H1..H6 tags