Using InfraNodus, you can choose how your graphs look, depending on the appearance you prefer. You can adjust these display settings:
The color palette of your graph

Colorful (default)
Subdued colors
Black and white
Grayscale

The graph's background

Light (default)
Dark

Node label threshold

Default (show node labels only for bigger nodes)
None (show node labels for all the nodes)
Intermediary settings (adjustable)

Node labels size


Fixed (default) - all node labels are the same size
Proportional - node labels will be proportional to the nodes' size

Node labels color

Default: white (if on black background), black (if on light background)
Label color is same as the nodes' color

Graph edges shape

Straight line (default)
Curve

The maximum number of nodes displayed

150 (default)
you can set any amount but we recommend to keep it below 300 as the graphs may become unreadable (too many connections) and slow to load
Global Graph Settings
All of the parameters above can be changed in the settings panel (log in, then click "Settings" from the main apps page) in the Display Graph Settings section.
Specific Graph Settings
If you would like to change the settings of a specific graph, you can do so using the right-side menu.
Showing / hiding graph labels and labels' size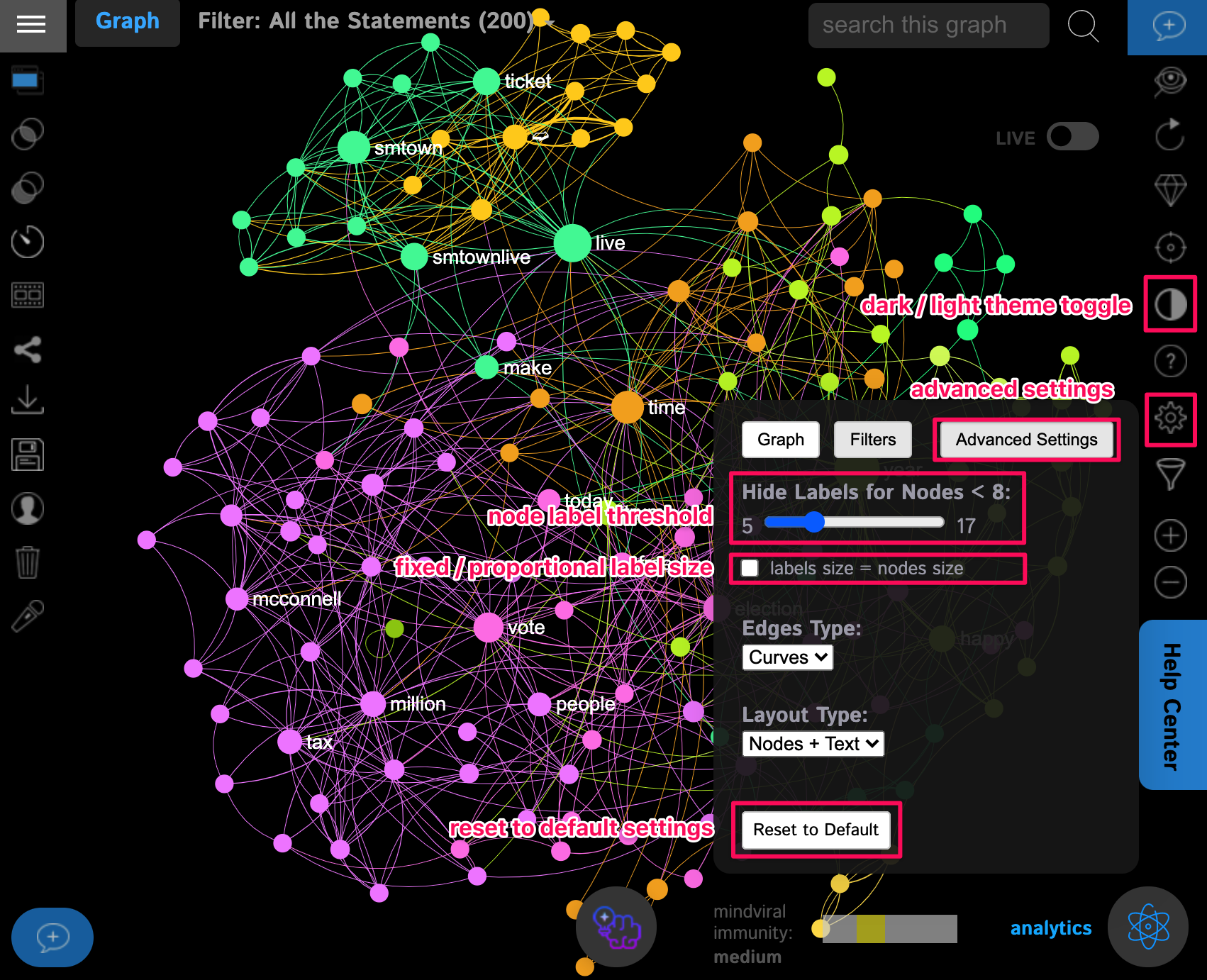 Changing the size and the color of nodes' labels: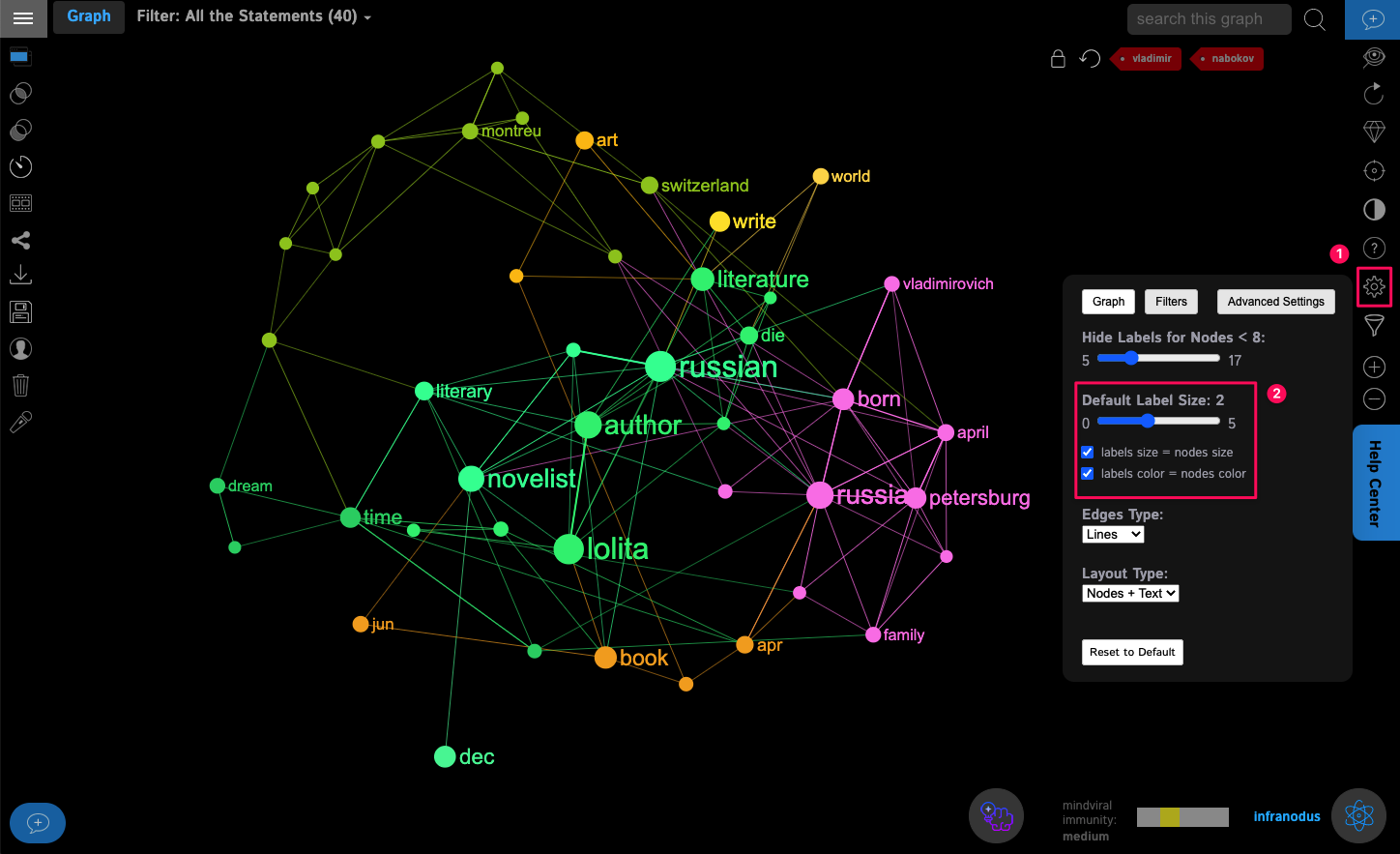 Removing the nodes from the graph that have only a few connections: