Every time you manipulate a graph in InfraNodus its current state is saved into your browser's cache. So when you open that graph again, it should always recall the latest state it was in.
However, if you would like to save an intermediary version or want to make sure you can access the same graph state from another browser (or via an external link), you can use the Save State feature.
In order to do that, open your graph, perform some manipulations, and then click on the Save State button in the Statements menu: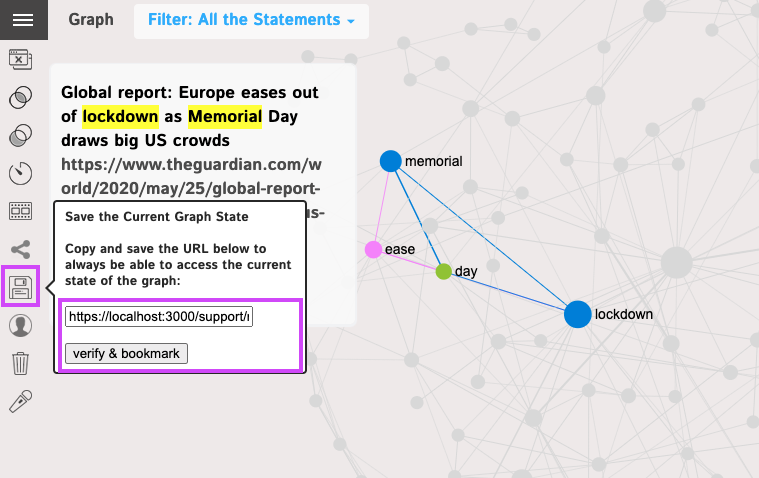 You will then see a URL which you can open in another browser window to verify that it displays the correct state of the graph and then save it into your Bookmarks or any other archive you like to use.
Later, when you access that graph using this URL, you will be able to see exactly the same nodes selected / deleted as when you copied and pasted the link.
If anything changes in the graph you will need to get the new link for the current state.